Research and development using the most advanced technology and computer simulations were incorporated in the design of this range of fiberglass cooling towers.
Click on image to see more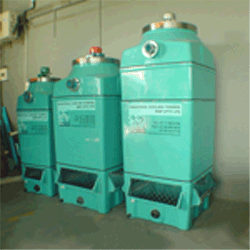 Take a look at the range of Industrial Cooling Towers that are available.

When buying an ICT fiberglass cooling tower, you are getting peak performance at a competitive price. Because of the non-corrosive material used in the construction of these cooling towers, you are investing in a machine that will save you money in the long run.
This range of cooling towers has been developed under extensive testing in the most arduous conditions, to incorporate real world advantages to better deal with the conditions that may exist in your specific application.
Contact Industrial Cooling Towers today to schedule a maintenance program for your cooling tower.
For comprehensive cooling tower information go the the ICT Website
Return to the Information Page